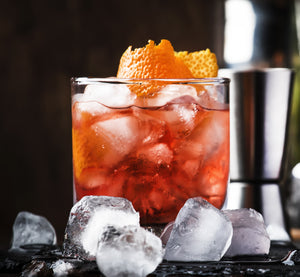 About:
A 19th century Italian cocktail.  It's a low alcohol drink with a light, bittersweet flavor.  The first drink ordered in the James Bond novel series.

Ingredients:
• 1 oz Campari
• 1 oz Sweet vermouth
• 4 oz Soda water
• Garnish: Orange slice or lemon twist

Directions:
1) Add the Campari and sweet vermouth to an Old Fashioned glass with ice and stir.
2) Top with soda water.
3) Garnish with an orange slice or lemon twist.