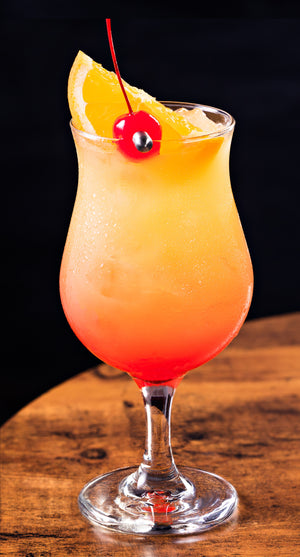 About:
A boozy and fruity cocktail invented in New Orleans in the 1940s.
Ingredients:
• 2 oz light rum
• 2 oz dark rum
• 1 oz lime juice
• 1/2 oz passion fruit juice or puree
• 1/2 oz simple syrup
• 1/2 oz grenadine
• Garnish: orange wedge, maraschino cherry
Directions:
1) Add all ingredients to a shaker with ice and shake well.
2) Strain into a Hurricane glass with fresh ice.
4) Garnish with orange wedge and maraschino cherry.