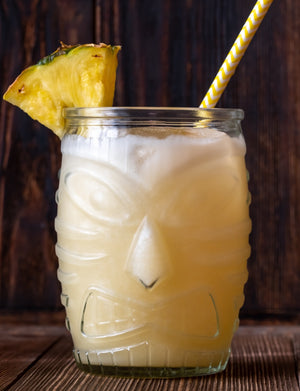 About:
Typically made with Pusser's Rum, originally created at The Soggy Dollar Bar in the British Virgin Islands in the 1970s.
Ingredients:
1) Add all ingredients to a shaker with ice and shake well.
2) Strain into a chilled collins glass with fresh ice.
4) Garnish with pineapple wedge and grated nutmeg.
Directions:
• 2 oz rum (navy or dark)
• 4 oz pineapple juice
• 1 oz orange juice
• 1 oz cream of coconut
• Garnish: grated nutmeg, pineapple wedge